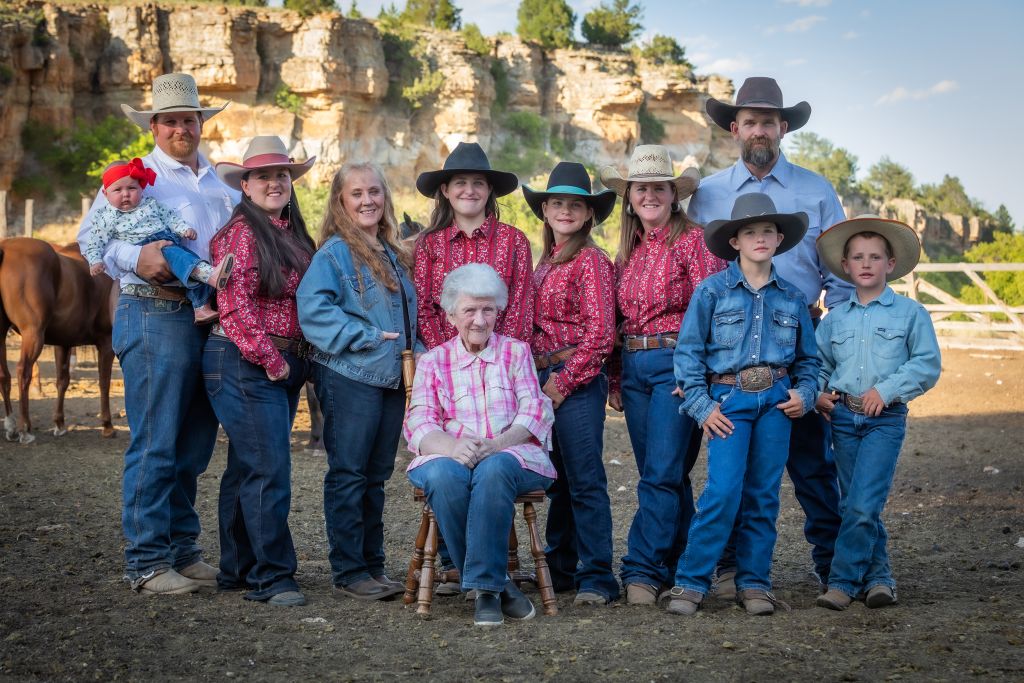 Hahn, Jake & Jess - Dryhead Ranch
Family owned and family run, Dryhead Ranch has been raising and selling registered American Quarter Horses for over 40 years. We pride ourselves on the fact that the first breath our foals take is in big, rough country with no human assistance. Before we ever lay hands on them, their mothers have already taught them how to handle themselves in rough terrain, drink from the creek, cross water, and place their feet as they walk on these trails and navigate the elements of nature. Later this is a huge benefit in their training.

Jennifer, Iris, Jake, Jess, and family have been continuing on with the passion for raising the same good ranch horses that Joe started all those years ago.